Here's How We Can Help:
Learn About Our Neighborhoods & Areas
Start by learning about the top neighborhoods in San Diego. Get a feel for what area best suits your lifestyle and budget. We go in-depth into each community and cover everything from affordability, safety, schools, things to do, and much more.
Schedule A Free Call With An Expert
Moving? Have us guide you every step of the way from start to finish. We'll help you get into a great home you love in San Diego and coordinate everything (including contingent sales) to make relocating feel effortless.
Explore Inventory and Tour Homes Virtually
What Our Clients Say About Us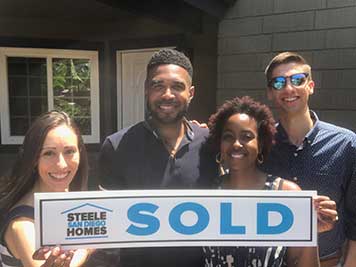 Haby and Ali
"We were out of town moving to San Diego from the Bay area and John and Melissa got us 360 videos of all the properties we were interested in. We put the offer in for the house we ended up purchasing based on their 360 video. Melissa felt that this was our house and when we visited the house for the first time after our offer was accepted we completely agreed! We highly recommend Team Steele for any property purchase or sale"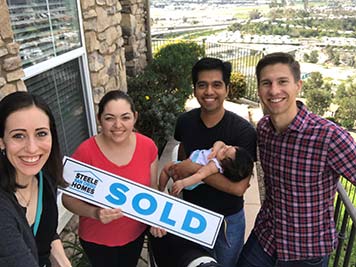 Cristobal and Mariana
"Melissa and John helped us find an ideal place in San Diego. We moved from NorCal to San Diego without knowing any communities, locations, etc. They set up a search for us and when we found places that we liked, they kindly went out and walked the house for us, they recorded it on video, uploaded it for us and shared it with us to virtually walk the house. When we did put an offer on a place and it was accepted, they coordinated the inspection and it was when I first walked the place. They love what they do."
Ready To Relocate?
We want you to feel confident and excited about homeownership and life in San Diego–the greatest city in the world (in our opinion). We'll make the whole relocating experience feel effortless and guide you to the right information, resources, and answer any questions you have.
We're here to help you save time, energy, and money.
Get started by exploring the best San Diego neighborhoods, scheduling a free call with us or by doing a property search.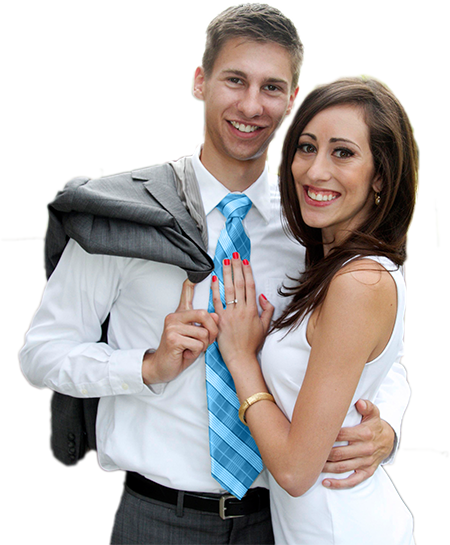 Meet Team Steele
We know firsthand the challenges that come with relocating to a new city having moved ourselves from Buffalo, NY to sunny San Diego in 2013. At the time, we didn't know anyone in the area and had only visited for less than 24 hours prior to moving here. Since then, San Diego has truly become our home and we are incredibly grateful that every day we have the opportunity to sell little slices of paradise while helping others with their real estate goals and dreams to move to Southern California.
We care about making a genuine connection with every one of our clients and enjoy providing the ultimate personalized home buying experience. When relocating, we understand the trust that is needed to feel confident in making a purchase remotely. Lack of communication, transparency, knowledge and honesty plagues the homebuying process of so many, which is why Team Steele San Diego Homes works hard to set a different standard.
Just a few years into their business, with over $65,000,000 of sales to their name, John and Melissa and "Team Steele" have firmly established themselves in the San Diego market and become one of the top buyers agents in the county. With over 500 5-star reviews across Facebook, Google, Yelp and Zillow, it's safe to say that Team Steele has accomplished their goal of raising the bar for real estate agents and client experience.
We strive to make the transition as easy and stress free as possible, no matter where you may be moving from. Utilizing cutting edge technology, including 360° cameras, we allow you to tour homes virtually, giving you the feel as if you are standing in the home yourself.
And for those unfamiliar with the local market and neighborhoods, we're here to help. We learn what you are looking for in a home, lifestyle and environment so that we can best support you in your search, putting ourselves in your "shoes" and being your eyes, ears and boots on the ground to ensure that you find the perfect home that fits your needs.
Considering moving to "American's Finest City"? We've got you. Reach out, we'd love to connect and see how our team can support you in achieving your real estate goals.