About John & Melissa Steele
The first agent we ever hired lied to us. We were twenty-two, seniors in college, and didn't know a damn thing about real estate or investing.
However, we didn't let that hold us back. While our family urged caution and our friends thought we were nuts, we chased our dreams and turned our aspirations into reality.  Our first real estate purchase was the perfect starter home – a super-cute, three bedroom, one bath home in a snowy suburb of Buffalo, New York.
Since that first purchase in 2011, our lives have changed dramatically. We saw firsthand the benefits of home ownership, along with the shortcomings of many real estate professionals in the industry. We didn't realize it then, but that initial transaction fueled the desire to not only build out our own real estate investment portfolio, but to help others build theirs as well.
Our Story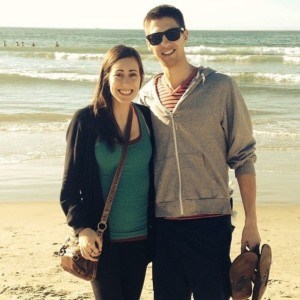 Soon after purchasing that first house, we both landed "dream jobs," high-paying, make-your-parents-proud, banking jobs that made those four years of college "all worth it".  But we hated it.  Every. Single. Minute of it. We lasted roughly 18 months in "cube city" before needing to make a dramatic life change.
We didn't love the city we were in (shoveling mountains of snow gets old fast), weren't thrilled with our jobs, and both had much bigger dreams. Enough was enough. As snow fell outside our windows, we sat down at our kitchen table and wrote out a tentative seven-week road trip plan traveling through nineteen states that would land us in San Diego, California. We fell in love.
Within a month, we quit our jobs, sold everything we owned in New York including our second car, put the home up for sale, and embarked on the adventure of a lifetime.
Moving to San Diego from New York
6,296 miles later, we arrived in San Diego in April of 2013. We had no family or friends to settle in with, so we were determined to make it on our own.
Wanting to escape the corporate environment we'd left behind in NY, Melissa landed a management position at a local tech company, while John fell into real estate as an office assistant at Realty National. Within his first year, John was promoted to work with the investment side of the company, CT Homes, where he learned more about the power of investing in real estate.
John found himself surrounded by others who were successful in real estate, and together we realized that there was no better time than the present to start building our own portfolio; within a year we had purchased our first four investment properties.
The Shift to Real Estate
Through our involvement in purchasing properties for ourselves, along with the interactions that we had with outside agents and industry professionals, we knew there was room for improvement. The opportunity we saw in the marketplace for a better agent experience and business model got us excited to take the leap and embark on our own, creating our business, Steele San Diego Homes.
Looking back, there were multiple instances where we were misguided by our first agent and on certain occasions, straight up lied to. We don't harbor any ill will towards our first agent, but we recognized that this behavior is not uncommon in the real estate industry. We wanted to change that for the clients we work with.
Thinking about moving to San Diego?
It helps to do a little bit of research first, contact us or check out our BLOG to learn more and get familiar with the many wonderful areas in San Diego. Here we feature Neighborhood Spotlights–a great way to see what San Diego has to offer and discover what location best suits you or your families needs.
What Makes Us Different?
Our goal is to not only provide exceptional service, but to shatter the negative perception of real estate agents and set a completely different standard for the industry as a whole.  One where agents aren't just focused on whatever it takes to close the deal, but instead always keep in mind the client's best interest and protect them every step of the way.
From day one, our business has been centered around what is most important, serving our clients.  We've embraced the fact that we're young and consider ourselves "The Next Generation of Real Estate."  For us, this is not just a career, it is a way for us to help change our clients' lives for the better.  Our goal is not to make the most money or sell the most homes.  Our mission is, and always will be, to provide the client with the best experience possible.
A New & Better Approach
Buying or selling a home today is much different than it was even just a few years ago with all of the new technology that's available to us. We know that both buyers and sellers are frequently turning to online resources such as apps, virtual tours, free home estimates, 3-D walk-throughs, and social media posts.
While some agents may cringe at the thought of having to learn the new technologies, we embrace all of these methods and use them to establish and develop a unique and personal relationship with each and every one of our clients.  Not only are we constantly evaluating our current processes to innovate and improve, we are always willing to try new things and leverage up-and-coming technologies to benefit our clients — Like 360-degree videos!
Not Your Typical Agents
We won't just put a "For Sale" sign in the yard or stick you on an annoying automated property search, we'll hit the ground running and work our hardest to achieve superior results.
We're not the typical stiff, salesy type either. When it's ninety degrees out, you won't find us sweating through our starched shirts and immaculate suits as we try to push you into a transaction you're uncomfortable with. You also won't catch us bending the truth, telling you the things that we think you'll want to hear. What you see is really what you get.  A straight up and fun approach to a sometimes overwhelming process. We know what it's like to work with an unethical, untrustworthy agent, which is why we strive to be different. We actually listen to your needs, develop a curated plan of action, and don't waste your time.
Service

Always go above and beyond.
Fun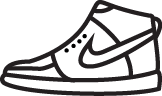 Life's too short not to enjoy it!
Integrity

Do the right
thing.
Growth

Strive to be the best you can be.
Our Promise
When you choose to work with us, it is our promise that we will provide you with the best real estate experience possible.
For every client, we commit to impressing you with our open communication, impeccable work ethic, and top-notch service. If, for any reason, we feel that we can not provide you with an exceptional experience, we will not take you on as our client.
When we mutually agree to work with each other, we count on you as much as you count on us. We love working our tails off for clients because we are committed to working with each other. However, if at any point through the process working with us no longer feels like a great fit, we have a simple, open conversation and part ways.
We always have your best interest in mind, regardless of the consequence. If you feel as though working with someone else will serve you better, that's great! We will respect and support your decision.
Who We Work With
We work with individuals who are passionate, excited to make their dreams come true, and are ok with keeping things casual and lighthearted through what can sometimes be stressful. We enjoy working with clients who have a clear vision of their goals and what they want from their real estate experience.
If we sound like the type of real estate agents you'd enjoy working with, let's connect! We'd love to learn more about your goals and are excited to see how we can help you achieve them!