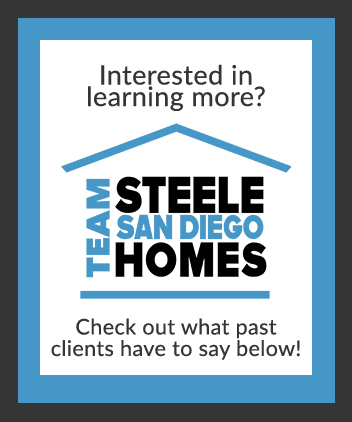 Dan & Amanda
"I truly believe that John and Melissa are the best in the business. Their knowledge of the entire process and their communication every step of the way set them so far apart from other realtors I've worked with in the past, and their professionalism and passion for the job was wonderful to see.
They were always available to meet with contractors, architects, home inspectors, and more (even when we couldn't be there), and their negotiation skills got us quite a bit back from the seller. I cannot recommend them enough!"
Ben & Jess
"Melissa and John helped us find our first home and the experience couldn't have been better. For the first few months, they were sending a few emails each month with listings they thought could be a good fit and when we were finally ready to start looking actively, they were ready to jump in and check out some houses. When we were walking into the house we now own, and LOVE, Melissa said, "I said to John when I saw this place… I think it might be the one!" Sure enough, it was! We realized, however, that we were leaving for vacation just a few days after putting in our offer and Melissa and John handled every single detail for us while we were away—we left with an offer being accepted and signed closing paperwork the morning after we got back. We couldn't speak highly enough of our experience and time with Melissa and John. They truly make each client feel like their only priority, and it made such a difference for us. We are so grateful for their hard work and are very much in love with our new home."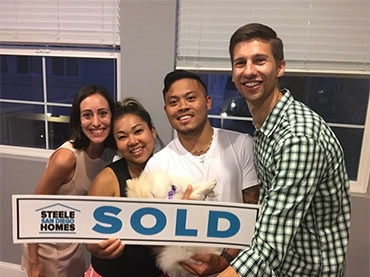 Ann and Ramon Tojos
"We can't say enough good things about John and Melissa! We avoided the process of home buying for a little while because we did not want to deal with the stress or the unfamiliar process. From the very beginning, John and Melissa made us feel so comfortable! They were always available when we needed them and they were never pushy about a home we didn't like (which is what we kind of feared with real estate agents).
They literally walked us through every step of the home buying process and when we didn't understand something (which happened a lot) they never hesitated to answer our questions! John literally went over a 30 page document with me page by page! They are such authentically kind-hearted people who genuinely care about you! We are so glad we found them! They definitely come highly recommended from us 🙂 Thank you for everything John and Mel!"
Luis Manzo
"Working with John and Melissa was amazing. They listened and answered every little dumb question I had for them. Being a first time home buyer, you can imagine how nervous we were with this purchase. But John and Melissa did everything to ease that and make the home buying process super easy. I would highly recommend John and Melissa if you are looking for agents that will genuinely listen to your requests and will go out and look for those types of homes. Thanks for all the help guys. It was truly a pleasure."
Jennifer Monsalve
"Melissa and John are a terrific team! From the start they were great listeners, they took the time to get to know us, understand and learn what we wanted and needed to make our purchase of our first a smooth and enjoyable journey. We feel very lucky to have met Melissa and John they are great people who will not push you to go for something you will not be happy with, they are young, driven and they can relate to your needs! We loved working with them and recommend them 100%! They are delightful and we can call them friends."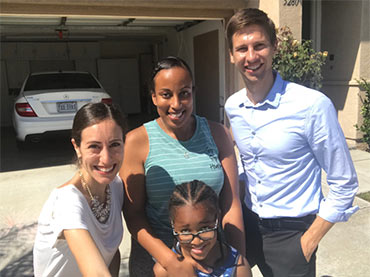 Jasmine and Davon James
"John and Melissa provided us with top-notch service from the very first phone call to welcoming us into our new home with a lil celebration. I chose them on a whim after reading their online reviews and I must say I made a good choice. We're a military family and could really only get across the country from Va to Ca once to find our home. We saw like 13 houses in a few days. We found 1. But when that house didn't work out and we couldn't get back out to California before our actual move, John and Melissa kept the press for us. They did virtual tours and 360 videos, answered my millions of questions, and really just kept my anxiety at bay (as much as possible). We ended up finding another house that we loved more than the first one. This time everything worked out and we bought it!! We had never even seen it in real life, only video. And we couldn't be happier. I still can't believe we bought a house we had never stepped foot in! Add to that the recommendations from John and Melissa for all the other things that have to get done to buy a house. Again, we came from across the country and knew no one in California. Each of the people/ companies they recommended provided the same very personal, very professional level of service we came to expect in the months we had worked with the Steeles. If you're on the fence and choosing who to help you buy your next home, give them a shot. They won't disappoint!"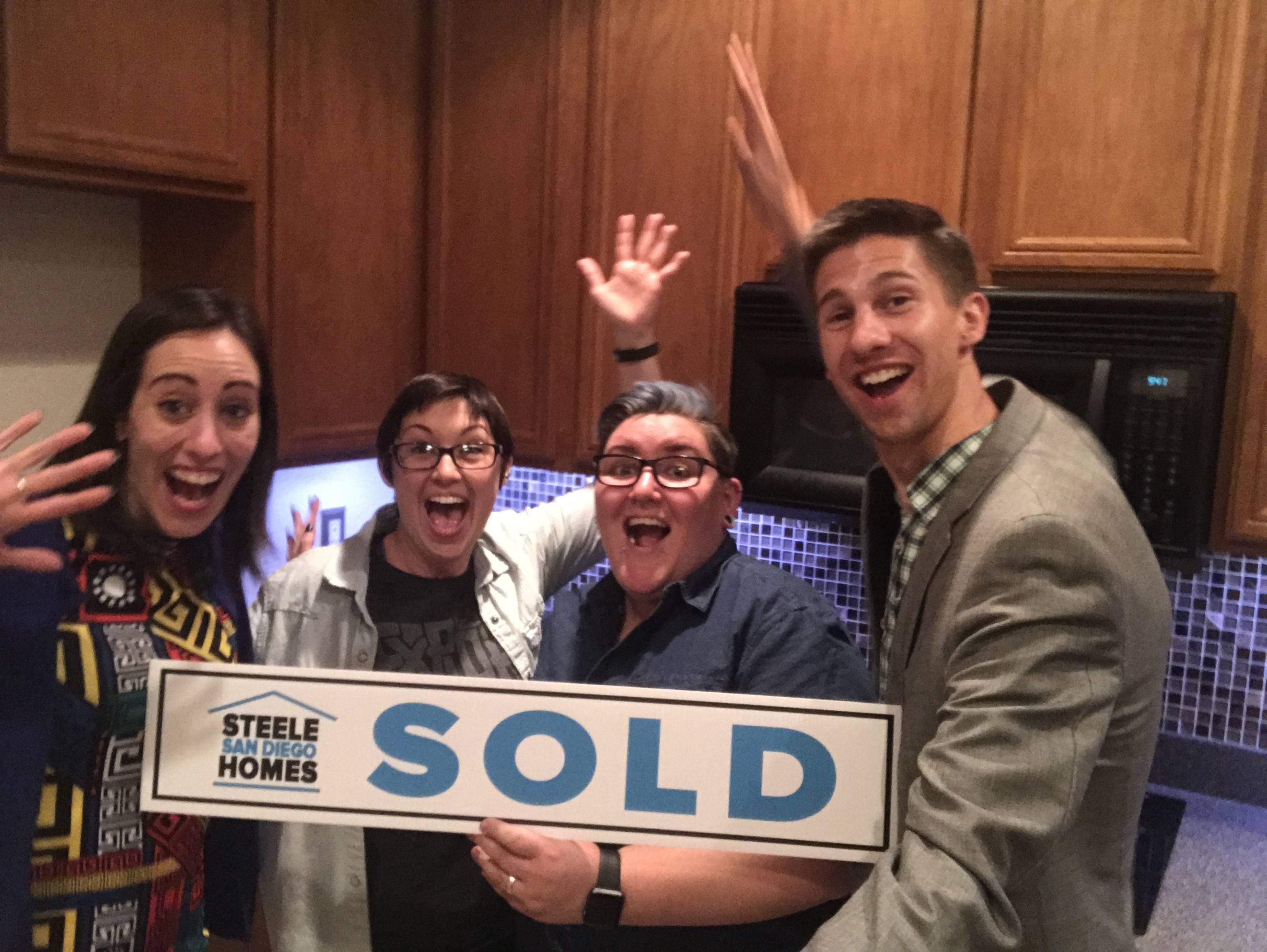 Cassidy and Asher McEachern-Stains
"John and Melissa Steele were FANTASTIC to work with! We are first time homeowners and they made the entire process smooth and fun. They made sure we didn't just find a house, but that we found our HOME.
They listened to our preferences and needs and also opened us up to new possibilities. They truly care about their clients and it shows. We would absolutely work with them again and highly recommend others!"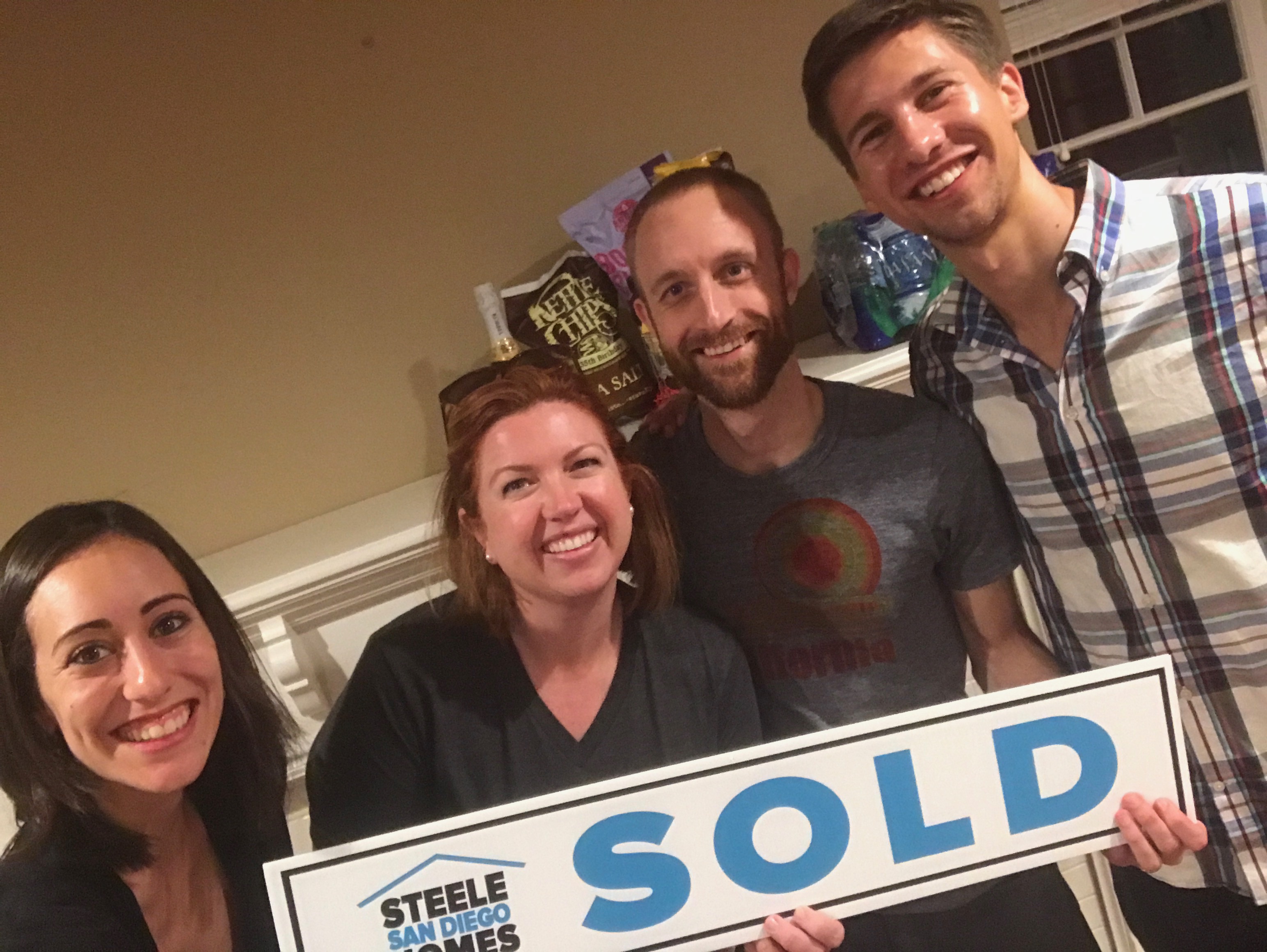 Stacey and Nathan Myers
"John and Melissa are simply the BEST! They stayed in constant communication without being the slightest bit overbearing. They addressed every question and concern and could anticipate what I was going to ask. They were able to refer me to other excellent professionals for lending and home repairs as well. Not only are they outstanding at what they do-they're incredible people. They made a daunting process much easier and even helped to make it fun. If you are buying or selling a house, do not hesitate at all before contacting John and Melissa. You will be so impressed by their level of service!"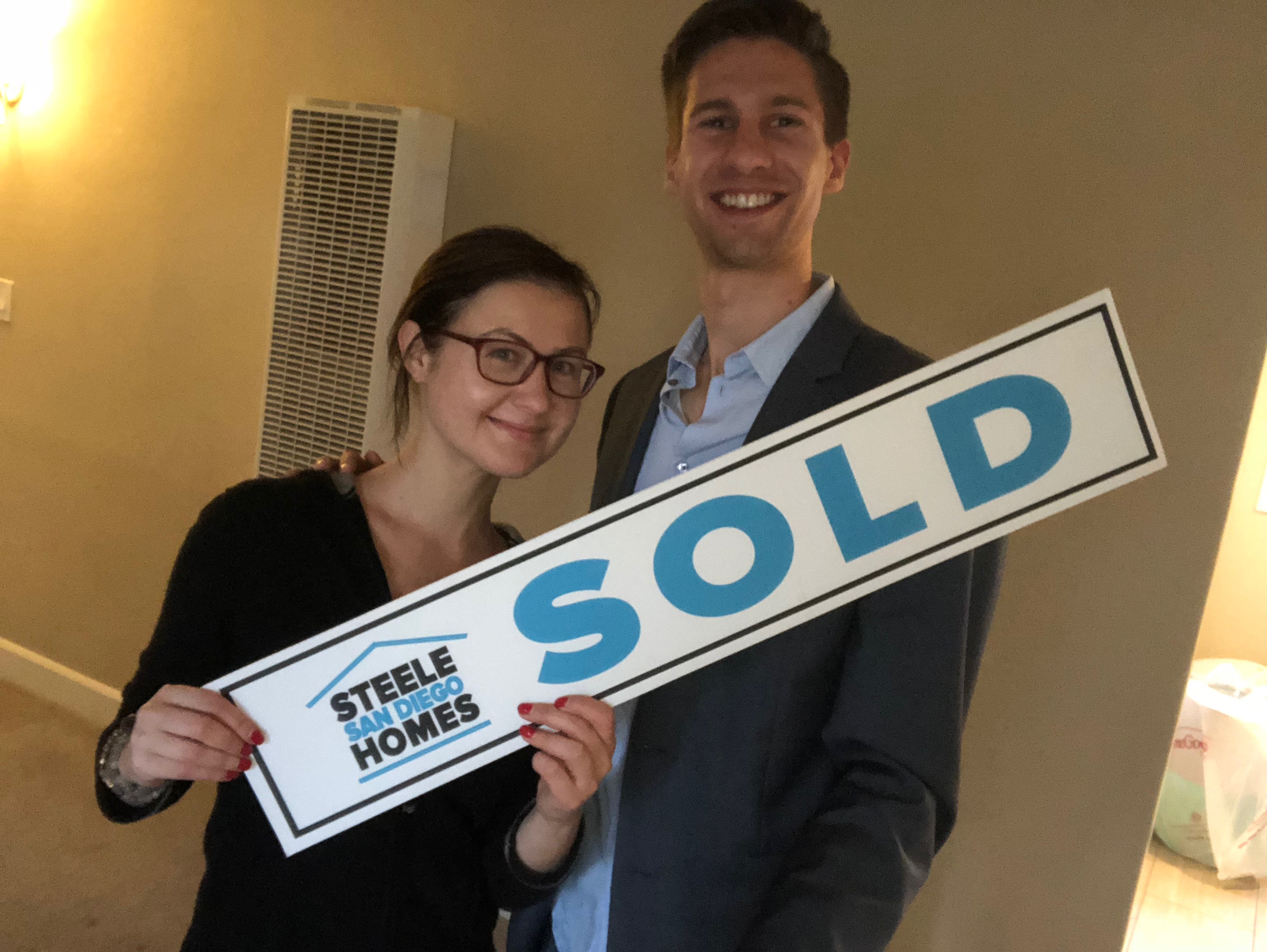 Ania Volovique
"Working with John and Melissa was an easy and collaborative process. They really paid attention to my needs and were always fast to respond and address any questions I had.
Throughout the entire buying process, I felt supported and like they really cared about getting me the best home that matched my vision and budget. If you're in the market for a new home, call them ASAP!"
Tina and Gary Allford
"As a result of attending several open houses, my husband and I met a lot of realtors who were willing to help us find a home to purchase. We agreed that we would never want to be represented by any of them and wondered if we would ever find a realtor that we could work with.
That all changed when we went to one of John and Melissa's open houses. We developed an instant rapport with them and knew that we wanted them to help us with our search for a new home."
Cristobal & Mariana
"It was not like a business relationship with them, it was more like a friend relationship where they remember that it was our daughter's birthday and we just went to the mail and it was a surprise for everyone, like 'Oh, wow! That's a gift for her!'
So when she woke up and asked, 'Who gave me this?' Then she remembered who John and Melissa were." "Now she calls them Uncle and Auntie."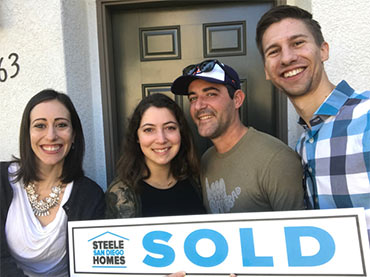 Laura O'Brien
"Most amazing experience from start to finish. Highly professional, responsive, positive, detail oriented, flexible, friendly, and downright awesome. Would 10/10 recommend them to others and work with them again. Amazing."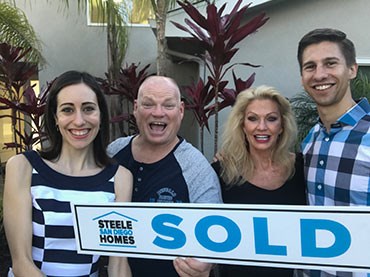 Vince & Helen Dreshner
"Melissa and John were amazing to deal with in all aspects of our home purchase from search to close! Positive attitudes, great work ethic & excellent follow through, they get our strongest recommendations!"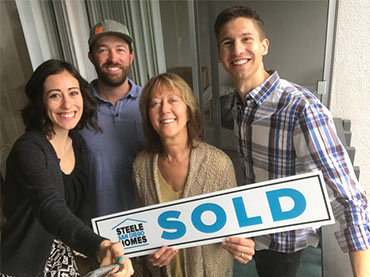 Bryan Mosher
"I thoroughly enjoyed working with John and Melissa while buying my first home in San Diego! They were both very approachable and answered all of my questions incredibly quickly. It was such a painless process with their help. I would highly recommend both of them to anyone!"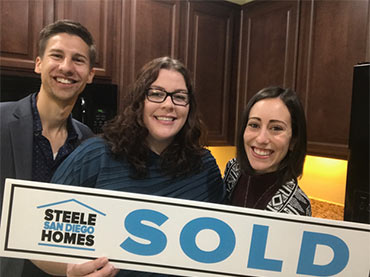 Jamie Serb
"Melissa and John are amazing! They helped me through the daunting task of buying my first home. They were excellent at addressing my concerns and were readily available whenever I needed to speak with them or see a listing. It was so easy to work with them and I would highly recommend them to anyone! Thank you so much, John & Melissa! You guys were wonderful and I truly appreciate everything you did for me!"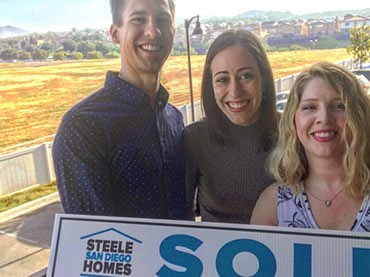 Kellie Dudy
"Melissa and John were great! Not only did they calm my nerves about being a first time home buyer, but they far exceeded my expectations in the entire home buying process. They were attentive to responding promptly to my numerous questions and they project experience and a passion for real estate. I would definitely recommend them!"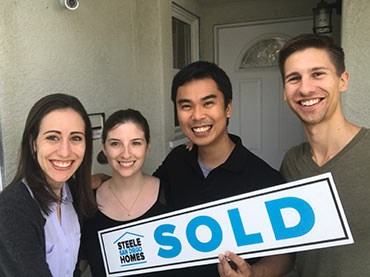 Phillip & Azalee Britanabe
"John & Melissa recently helped us sell our condo and buy a house. Though it was tricky with all the simultaneous moving parts, they did everything they could to make it go smoothly. They know the industry well and love what they do, and it shows with all the hard work they put into helping you buy and/or sell your home(s)."
Lisa & Dominic
"We can't even express how happy we are with John and Melissa!! They were caring and made us feel so comfortable with them! They helped us find our dream home!"
Paulo and Charlotte
"I really felt that they were on our side from the beginning especially on that hands-on part, you know people say hands on but you know THIS is hands on. Breaking out tools: that's hands on."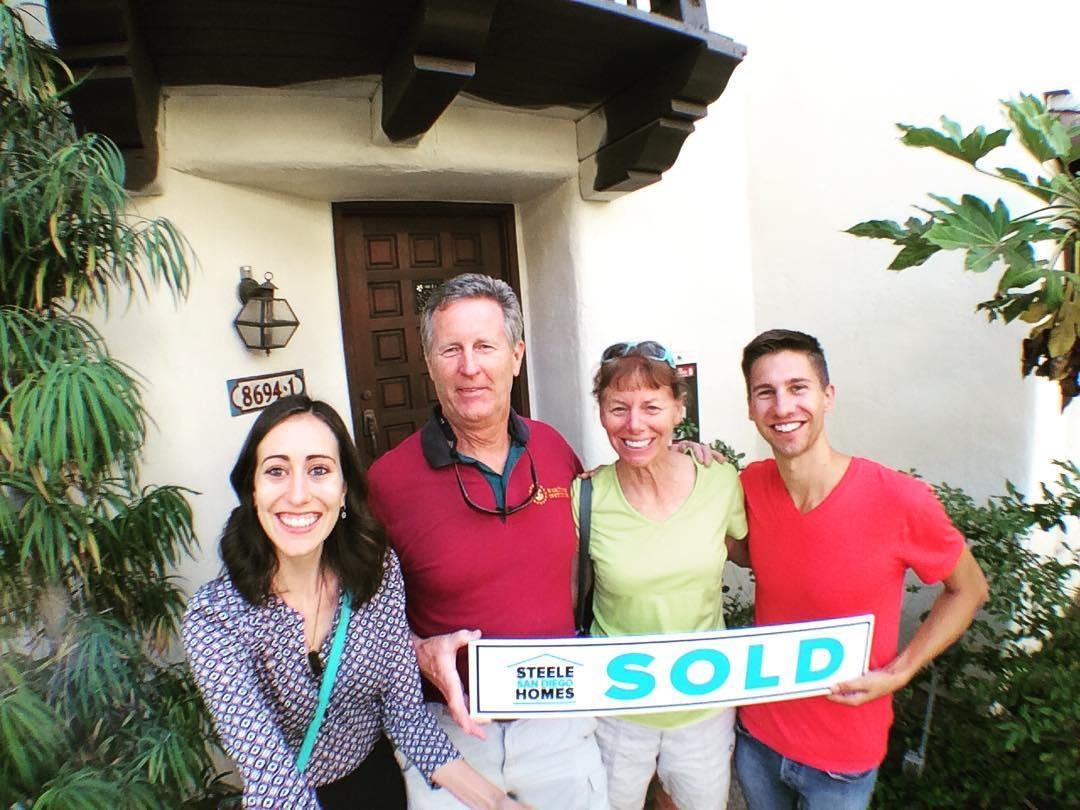 Bruce and Cindy Osmun
"We just completed a very smooth 1031 exchange thanks to John and Melissa Steele. We will certainly be recommending them to friends and family and hope to work with them again ourselves soon."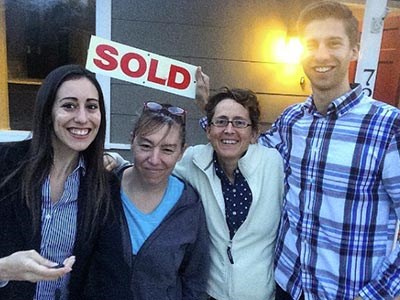 Denise Paquin
"I have worked with a half dozen other realtors, but none exceed their unique combination of talents, honesty, integrity, kindness, persistence and generosity. [John & Melissa] worked long hours, diligently attending to every detail to keep us informed of all the options at each step of the way."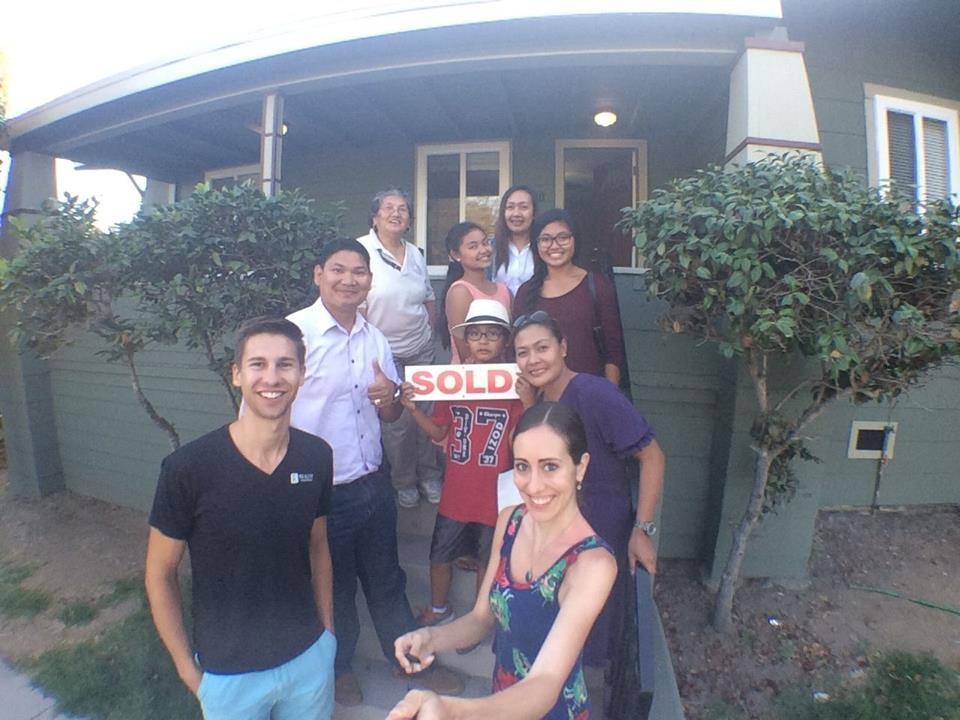 Archie and Cherry Picar
"I met a lot of realtors here in San Diego but nothing like the couple, John and Melissa Steele. We were able to close the escrow sooner than expected and we were really taken care of every single step of the way until we had the keys to our new house!"
Michelle and Kevin Lundeen
"There was not any pressure at all. Every time we talked to John & Melissa I felt like they were taking notes and making sure that they understood what we wanted. We even changed our minds along the way, but they were able to help us find the home of our dreams."
Eric and Paula
"They were very helpful. For everything, the whole step, the whole process and like I said they are nothing like any other realtors we've ever encountered."
Eric and Metztli Zentmyer
"[John & Melissa] were always there for us when we needed them and ultimately found the perfect investment project for us. They are genuinely passionate about their work, attentive, diligent and a lot of fun to work with!"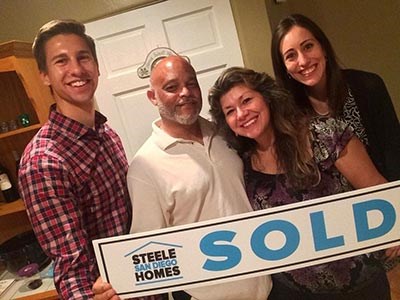 Paula and Eric Johnson
"It was a wonderful experience working with John & Melissa. All of our needs and questions were answered promptly. We never felt any pressure, and the advice and guidance given were always in our best interests. What more could you ask for, they are awesome!"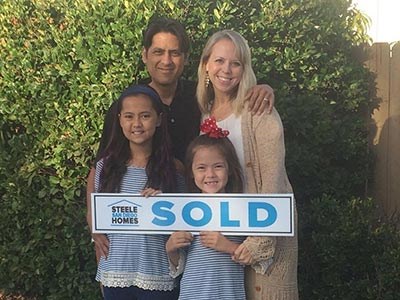 Charlotte and Paulo Esquivel
"Once you interview a few agents, you will find that there is really no need to look any further than John and Melissa Steele. I wasn't even planning on selling or buying a house when I met them, and a few months later, we are living in our dream home!"
Andrew Cole and Lana Powers
"One of the things that set Melissa and John apart is that they're really genuine people. They really come across as if they have an emotional attachment to what they are doing, as if they care about the people who work with. There's a lot of great realtors out there — we work with a dozen on a regular basis, but one of the things that sets John and Melissa apart is that they really care about the end result, not just selling a house. They are willing to step out and do things that will help out their clients."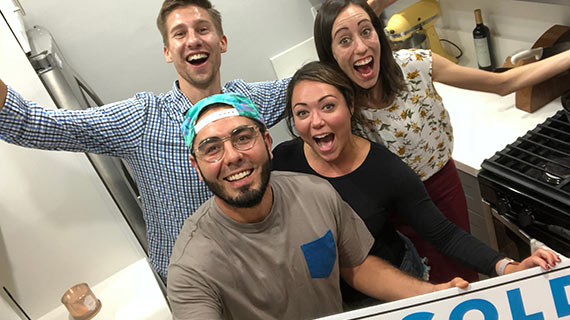 Jennifer Simmons
"As a young, first time home buyer, this process could have been stressful, time-consuming, and frustrating. But with John and Melissa, it was the opposite! We had fun buying our first home! We had time constraints and very specific preferences – but none of that was an issue! We found our dream home, got it for lower than expected, and got in earlier than expected! They fought for us in the process and made sure that we were always protected and our interests at the forefront. They communicated every single step of the way and made us truly feel like we were their only clients. I could never, ever recommend any realtor more. We got our dream home and made friends for life."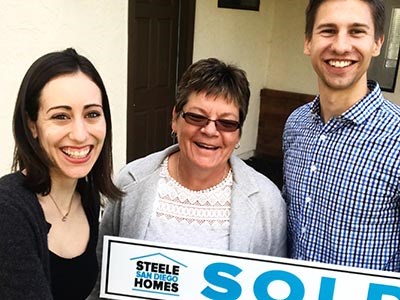 Becky Sigmon
"I highly recommend these two. Buying or selling can be really stressful. They were there for me every step of the way."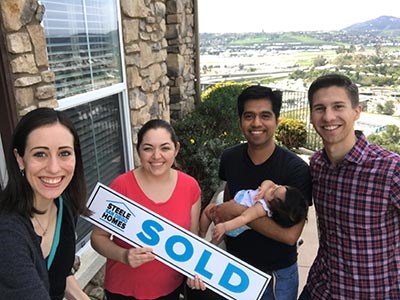 Cristobal and Mariana Jimenez
"We moved from NorCal to San Diego without knowing any communities. John & Melissa setup a search for us and when we found places that we liked they kindly went out and walked the house for us. When our offer was accepted, that was when I first walked the place!"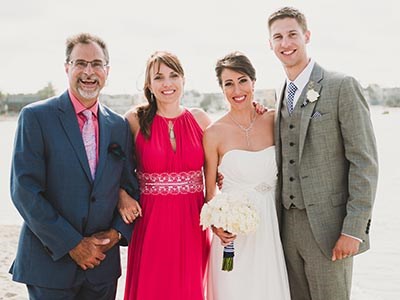 Chris LaBarbiera
"They were extremely organized, professional and had great communication throughout the entire process. I would highly recommend John and Melissa to anyone who is thinking of buying or selling and I plan on working with them again in the future!"
"John and Melissa were friendly and professional throughout the entire process of finding our home. They consistently went above and beyond!"
by G. Allford

"I had the pleasure of working with John and Melissa through a referral. Their upbeat attitude and consistent follow up are two attributes every client should look for when hiring a realtor!"
by Jennifer Venie-Eitleman, New York Realtor

"Melissa and John were so helpful in researching and finding information on properties. Their knowledge and expertise are invaluable."
by M. James

"Once in escrow, Melissa and John negotiated well on my behalf and brought the transaction to a close. I recommend them to anyone looking for a home or property investment."
by D. Wright

"John & Melissa were a sheer pleasure to work with. As a first-time home buyer, they greatly put me at ease through their friendly guidance at every step of the process."
by J. Darcy

"Melissa and John were dedicated, professional and optimistic. Our second offer went very smoothly and we now live in the home of our dreams!"
by A. Schiffer